Which camera do I need for a video analysis?
In order to carry out a video analysis, you first need a camera with which you can record a video. Here we briefly summarize the differences and what you should look out for when making a purchase.
Use the cameras built into your smartphone or tablet

Use what you already have: It is usually not necessary to buy a new camera. In most cases, the camera on your smartphone or tablet is sufficient to analyze technique and tactics.

Tip: You can use a smartphone/tablet tripod to set up your cell phone in a stable manner. In every electronics store you will find cheap tripods to set up the cell phone next to the field or small tripods to attach the smartphone to the stands or the spectator tier, for example.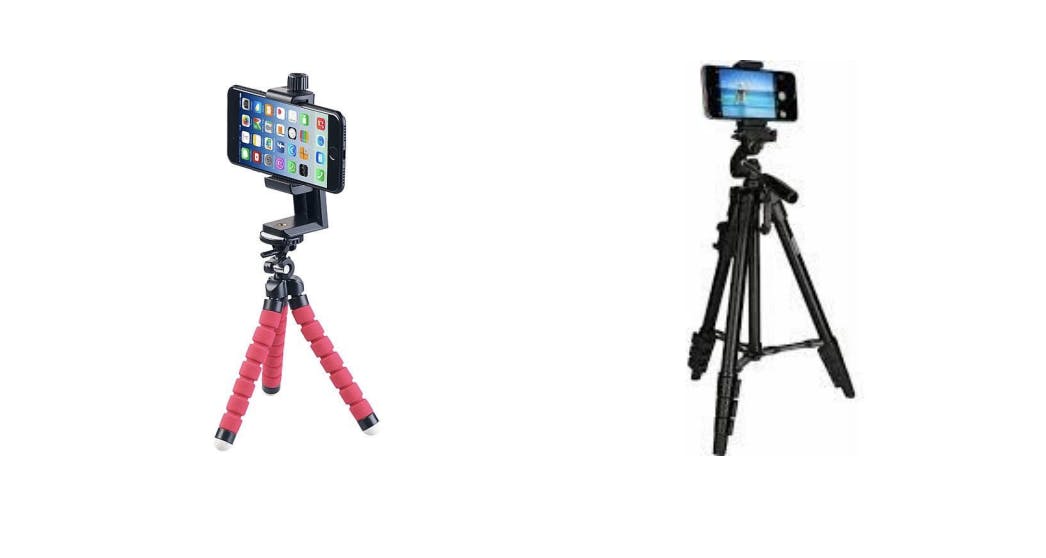 When is an action cam or video camera worthwhile?

If you want to do more with video analysis, it may be worth purchasing an action cam or an HD video camera. The ActionCam usually has a wide-angle lens.

Advantage: This can usually be used to film the entire playing field in a side view or the entire length of the playing field. A high-quality action cam offers you wide-angle shots, better slow-motion images, higher screen resolution and a better zoom function.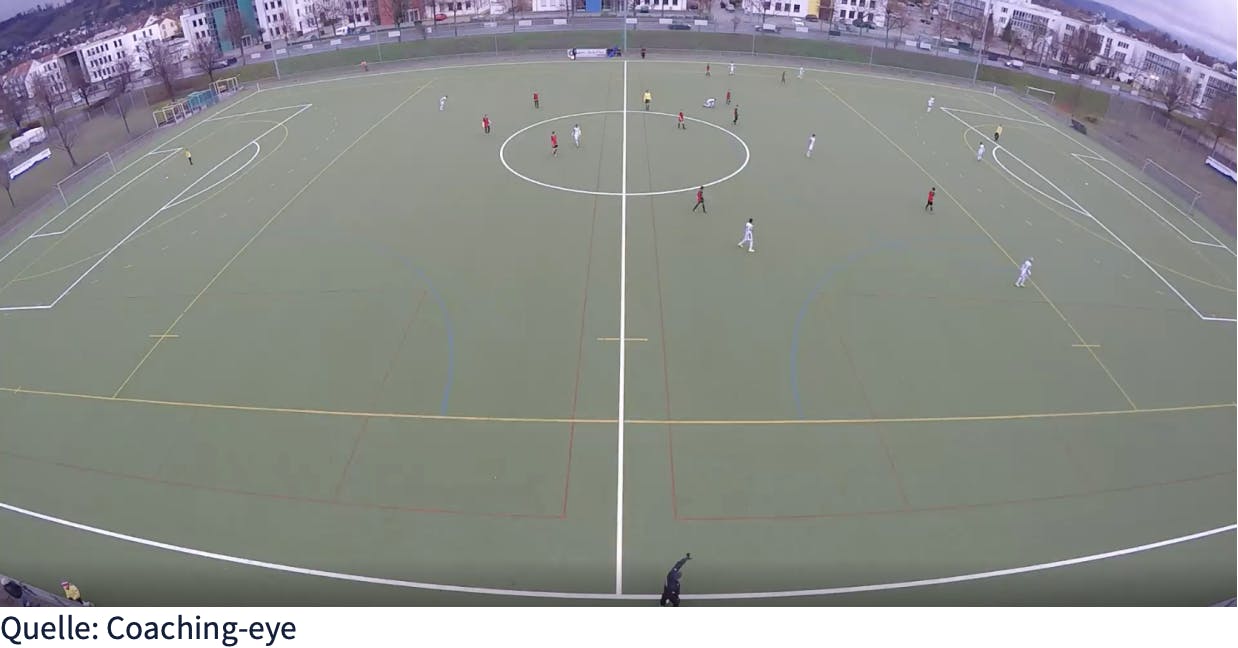 What should I look out for when buying a 4K camera?
Without claiming to be complete, here are a few basics that, in our experience, are worthwhile to consider and should be included in the purchase decision:
Largest possible display
Possibility to attach a top lens
Largest possible image sensor
Optical zoom as strong as possible - digital zoom should be avoided
Operation with wired remote control via tripod --> A possible example would be the Sony AX33, which we also own and has proven itself in daily use! (not advertising)
Which useful accessories help me with video recording?
It depends on the environment and under which circumstances you want to record the video. Therefore, we want to limit ourselves to a few basic accessory categories that are suitable for achieving a better result depending on the requirement:
Stativ
-As dampened as possible
- integrated remote control for camera --> e.g. Sony VCT-VPR1 tripod with remote control - high tripod - to achieve an elevated recording position (edge ​​of the field)
Rain cover for camera
wide angle lens
Waterproof case/bag
Additional LCD display (camera field monitor) possibly with shading
Universal fastening mechanism (Manfrotto Super clamps)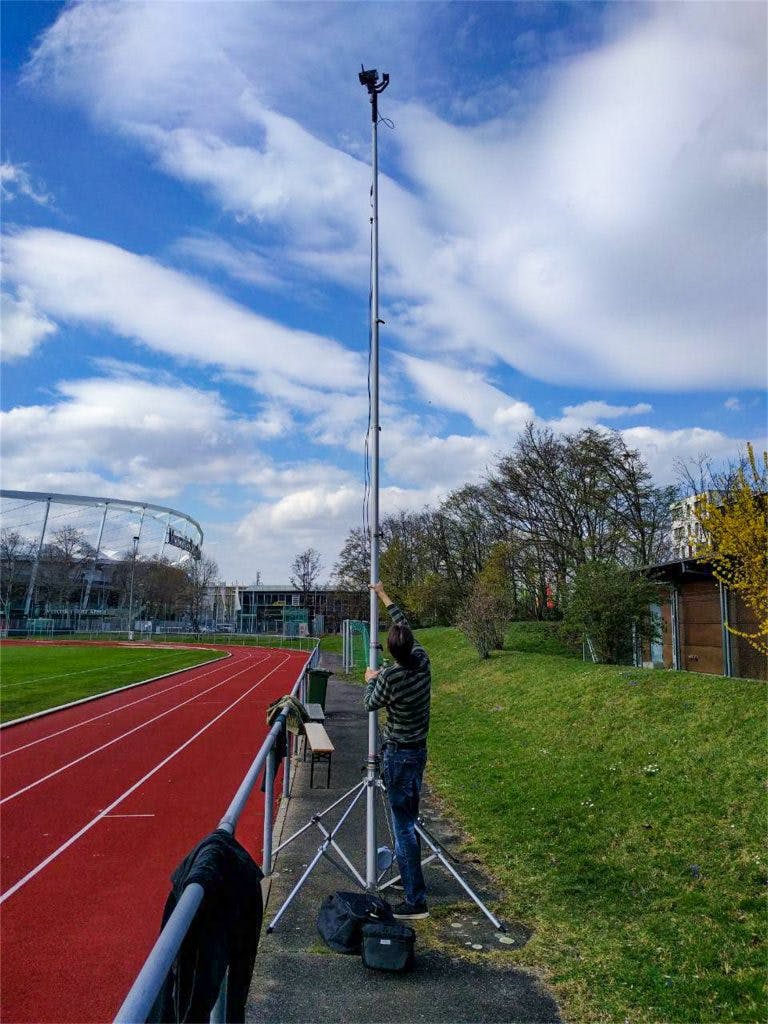 Foto source: https://die-ligen.net/hochstativ/
Tip 1: A power bank extends the battery life of the camera.

Tip 2: Most ActionsCams come with reusable adhesive strips that make it very easy to position the camera.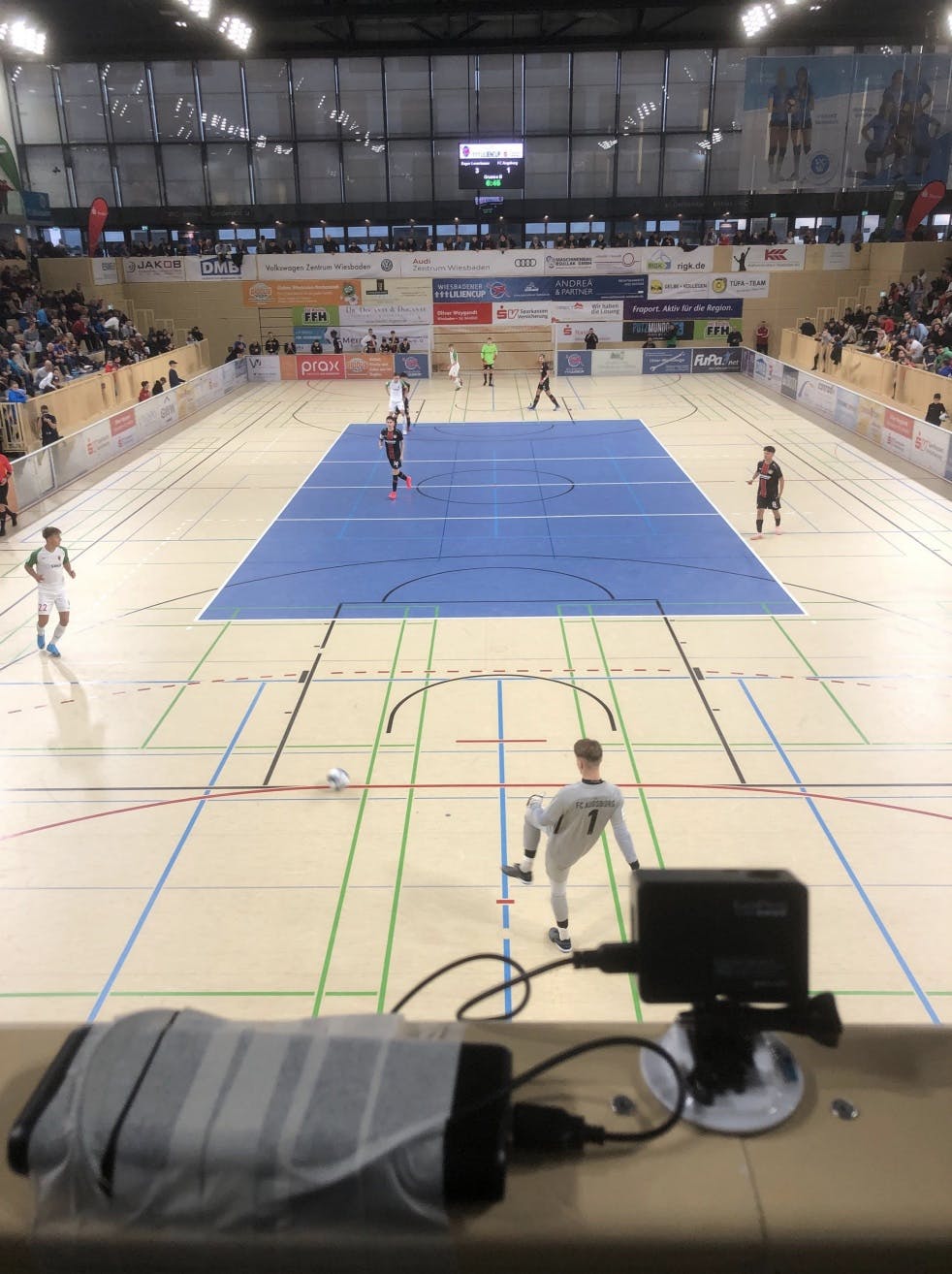 When should I use 2 cameras?

If you want to create both a technical and a tactical analysis, it is advisable to work with 2 cameras: one camera that captures the entire playing field and a second camera that follows the player with the ball. The video recording of the first camera provides the basis for the tactical analysis and with the recording of the second camera, you also have the opportunity to pick up technical features.
What camera equipment does the professional use?
The dream of a really good video analysis involves a combination of multiple perspectives and a live feed to the dugout so the coach can access the scenes during the game.

If you want to use the cameras for this, please make sure that the internal memory is large enough, the optical zoom is sufficient, and the battery life, especially for

Suitable for tournaments and above all the connectivity via WiFi or cable is as stable as possible. You can send your live stream directly to the bank and actively support your trainer in coaching.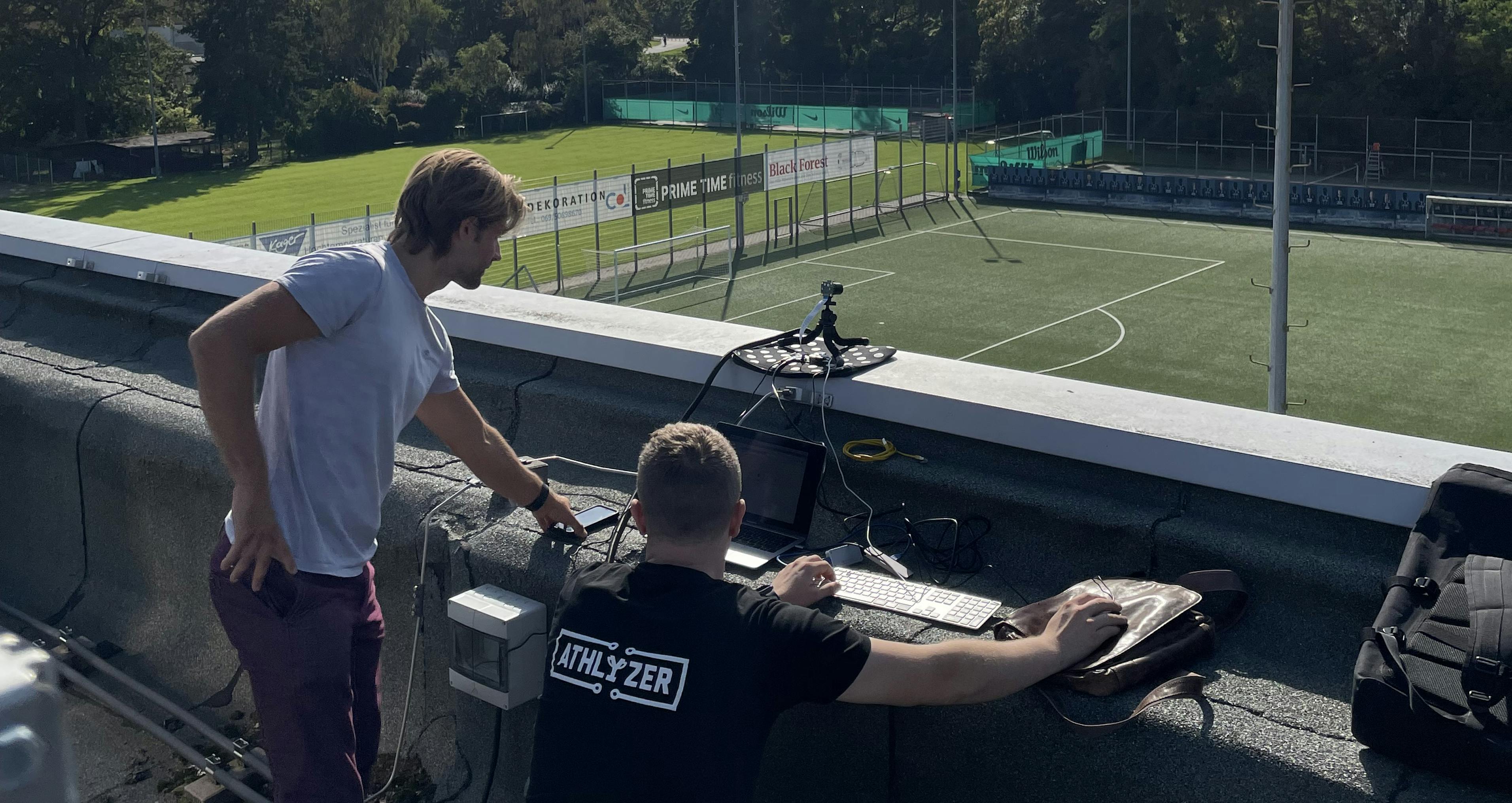 Excursus technical analysis:

In technical training, the principle is to capture complicated and fast movements in order to be able to analyze them later and show them to the athlete.
Example 1: Goal shot in soccer If you want to analyze the shot movement, set up your tripod in such a way that the shooter can always be filmed clearly visible when shooting.
Ex. 2: High jump in athletics If you want to analyze the jump, stand at the level of the bar and film the take-off, crossing the bar and landing.

Excursus tactical analysis:

For tactical training, it is important that the entire playing surface can be seen. Because here it is less important to recognize the individual player and his shirt number, but rather to work schematically. Consequently an elevated position on the sidelines or on the center line is good for positioning your camera (e.g. with a high tripod).