Match Analysis Soccer: With the team for the team
"Not only on the pitch, but also off the pitch, it is our aim to work together in the coaching team and thus get the best possible added value from our match analyses." says Christopher Paschalidis, coach and video analyst at FSV Frankfurt.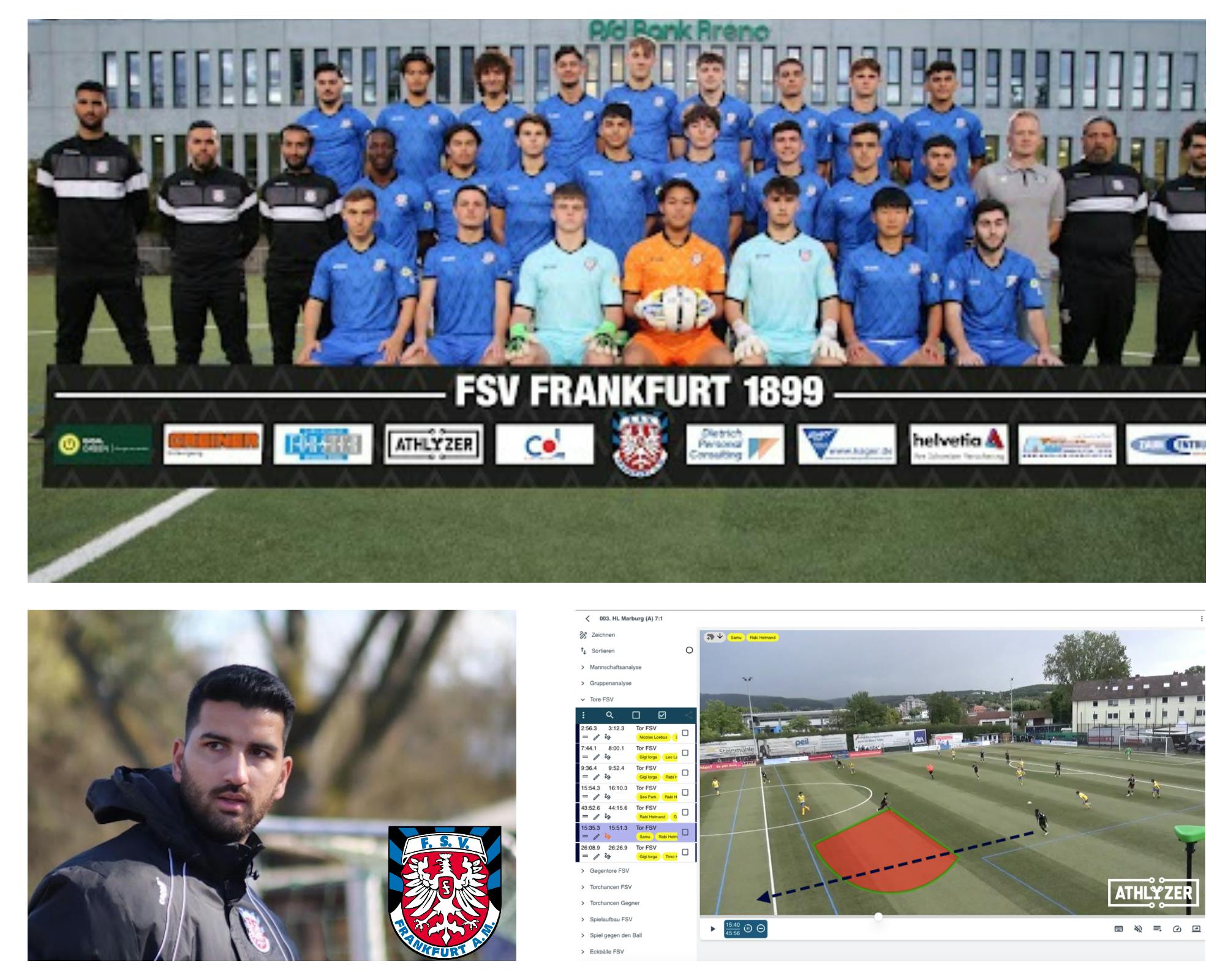 Soccer match analysis keeps us moving forward
At the youth performance center of FSV Frankfurt soccer club we use the software from ATHLYZER for the video analysis in order to deal with individual players, position groups and team tactics and
-performance. This is how we advance our game idea week after week.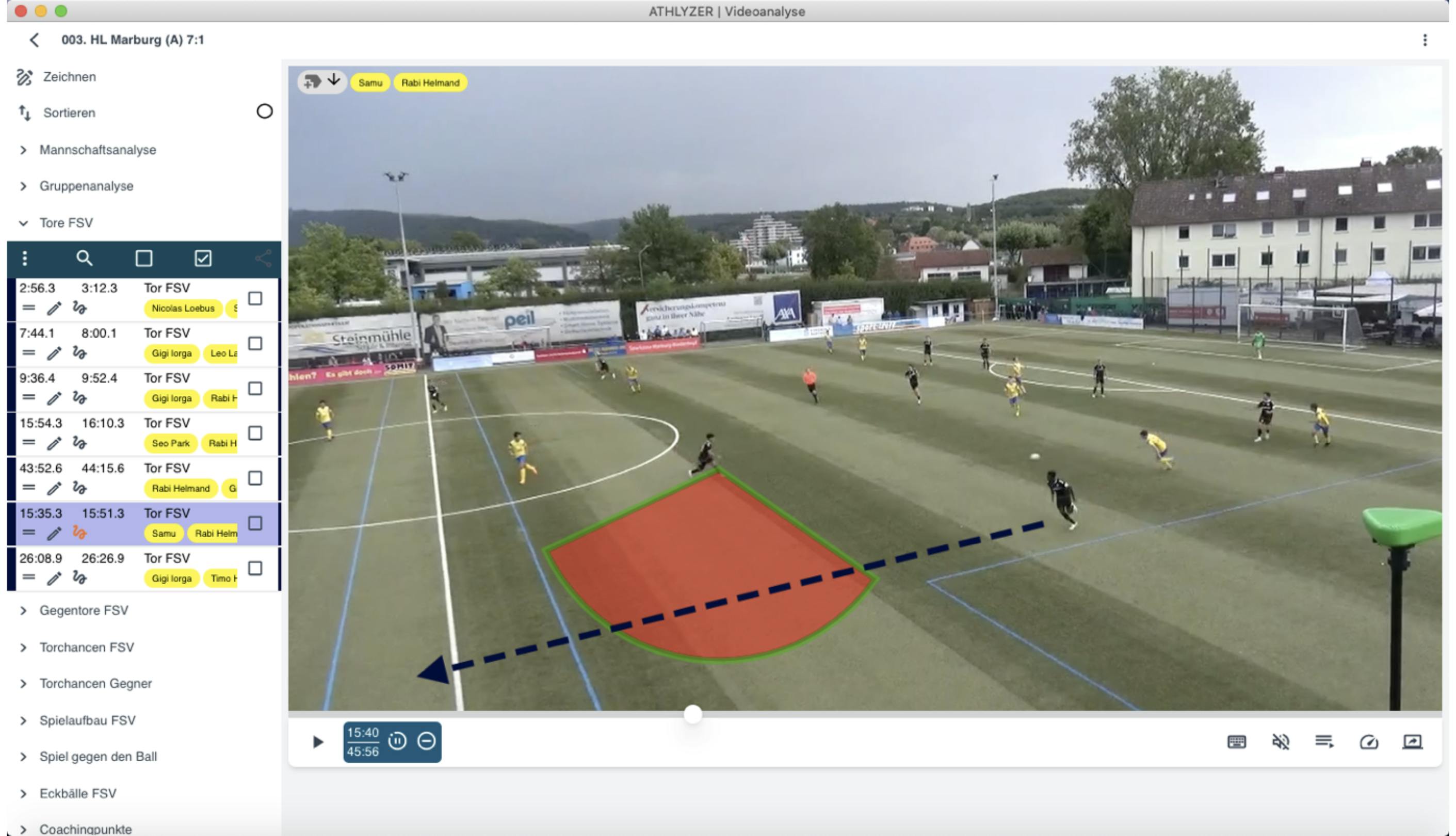 Live tagging saves time when analyzing soccer matches
We film and analyze every game of the teams at FSV Frankfurt. We tag the game scenes live during the game, which saves us the time to go through the game afterwards and so we have all the relevant game scenes immediately after the final whistle, which we only have to synchronize with the video material. This principle also works at half-time. As an ATHLYZER development partner, we are testing e.g. Capture-Connect, whereby video data is transmitted wirelessly between 2 mobile devices without exchanging memory cards, without uploading via mobile data and without an Internet connection.
ATHLYZER facilitates the cooperative work of the trainer team
In the follow-up and the preparation for the next game, we in the coaching team can work separately but still together on the game analysis. This works in our shared workspace on ATHLYZER, where every member has access to the video with all game scenes.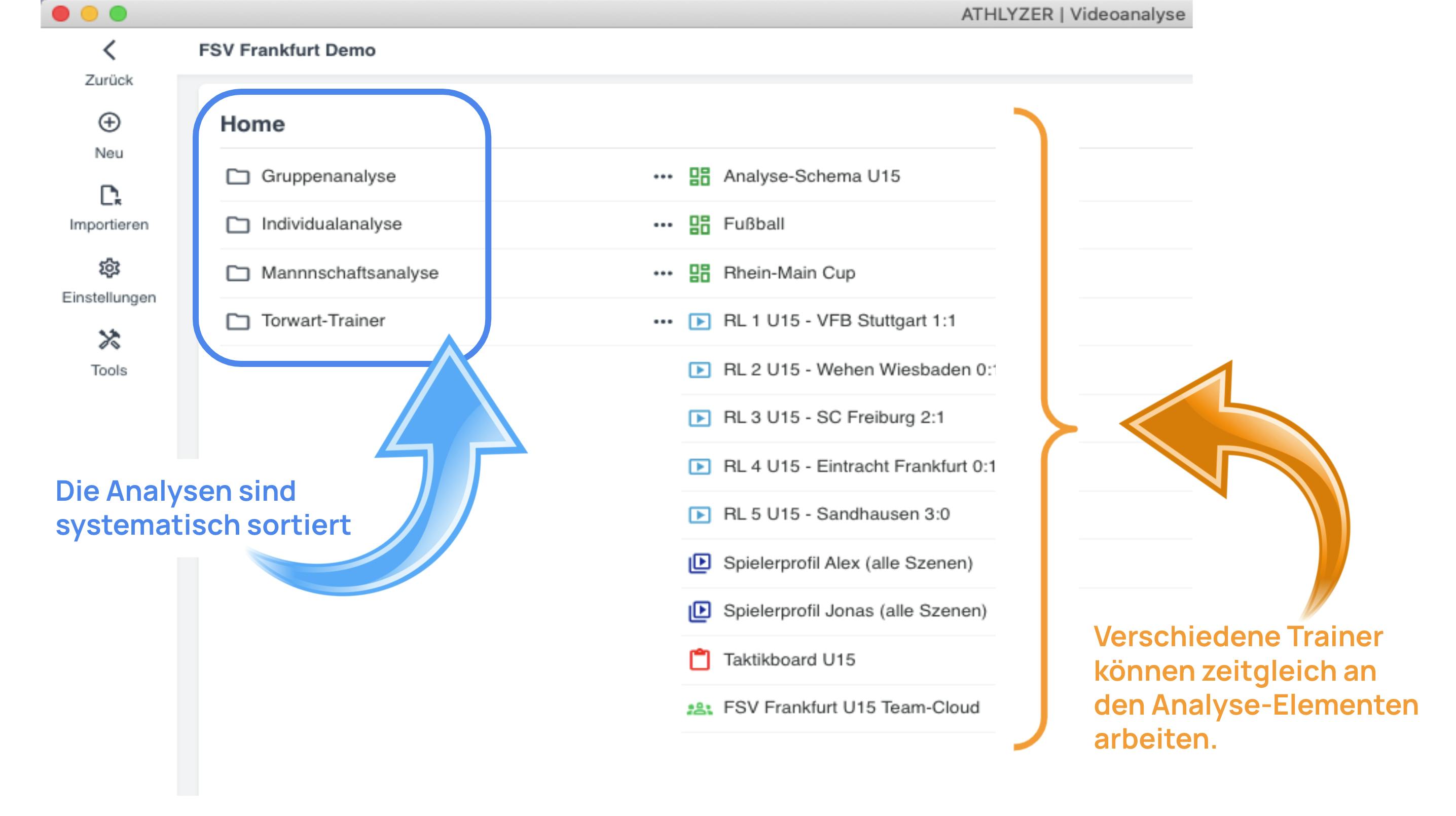 Each individual coach or match analyst can focus on his or her focus and work out the scenes again for an individual, group or team analysis. All game scenes and playlists can be viewed and called up live by everyone. Although each coach judges the game individually, we analyzed the game together and are able to gather a wealth of knowledge and data.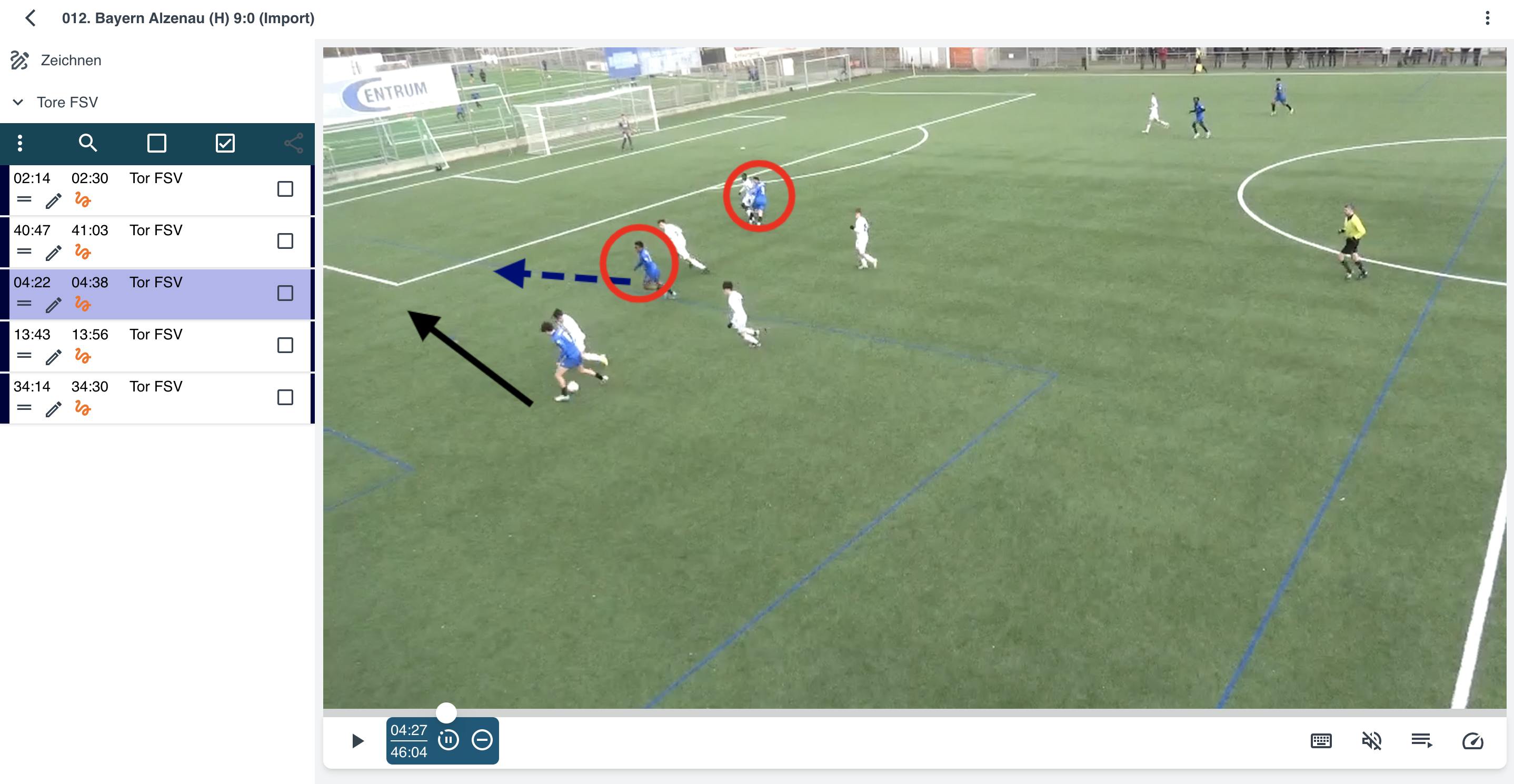 Based on the analysis, coaches and players develop possible solutions for the next match
After the game, the scenes will be presented to the players during the week in several analysis sessions on different topics. The joint work will be continued here. It is important to develop solutions together with the players and not just to show them supposed errors.

Based on the game scenes, the players can classify them in the overall context and often recognize for themselves how they could have solved different situations better or differently. The most diverse solutions are discussed together and then applied on the training ground with the weekly goal: to improve our game together.