Market leader for video analysis in field and indoor hockey
Nearly 100 field hockey clubs and coaches from Germany, Austria and Switzerland already rely on ATHLYZER's video analysis software.
Compared to other game sports, video recordings as well as technique and tactics analyses have long been part of the standard repertoire of all successful hockey teams.
An app by coaches for coaches
ATHLYZER is the first video analysis tool to incorporate the expertise of academics who have themselves been active athletes and coaches. Dr. Christoph Mickel and Dr. Gerrit Kollegger bring their Hockey Bundesliga experience as both players and coaches to the software development. The software also works platform-independently and not only makes it possible to improve the performance of male and female athletes and teams. The app is also designed to help clubs market themselves better with the help of highlight videos.
In addition, ATHLYZER also offers a live ticker function that can automatically present match progress and scores on any desired homepage during live tagging. This new function was developed in cooperation with Hockeyliga e.V. to broadcast the quarter-finals, semi-finals and final of the 2022 field and indoor hockey championship.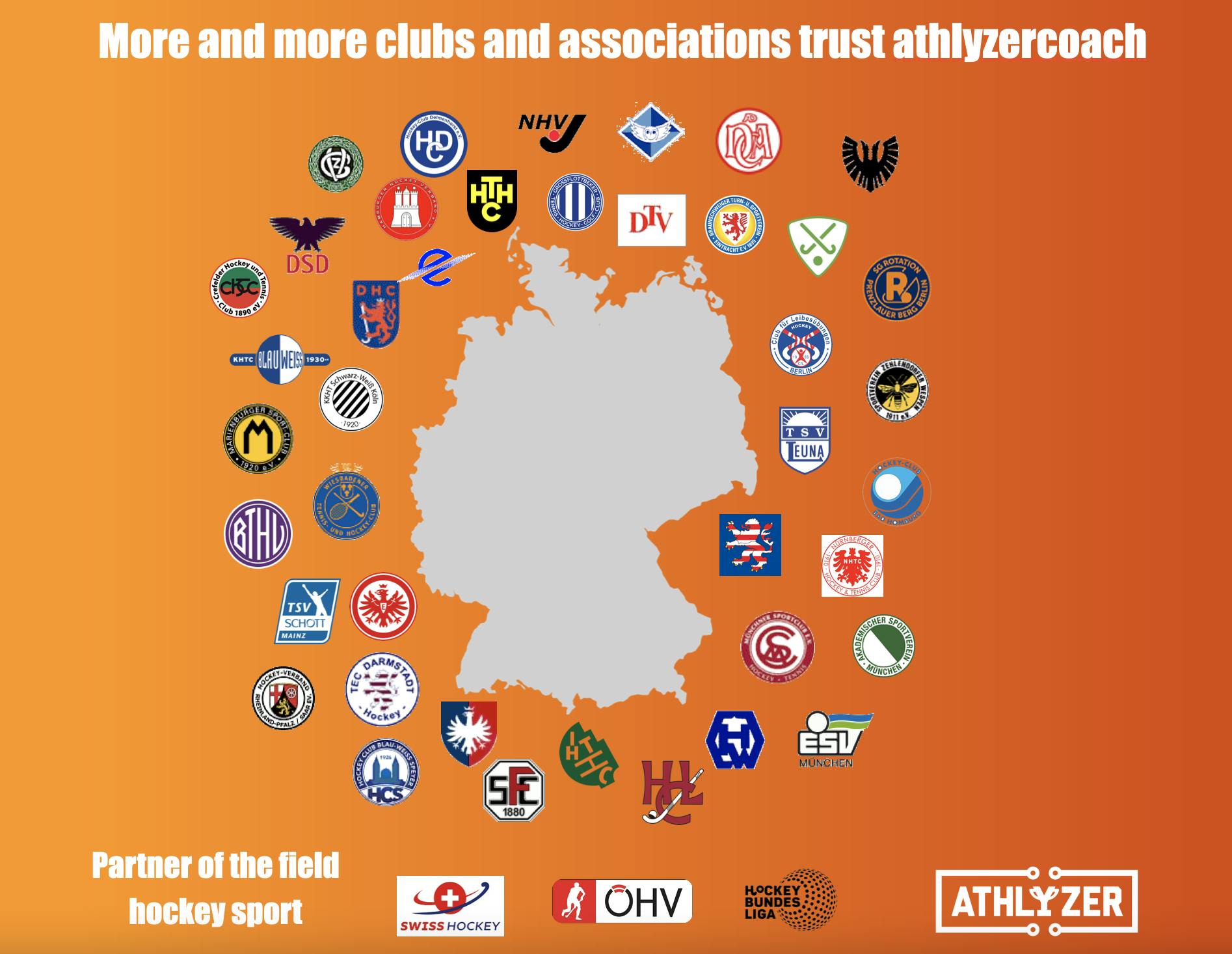 Intuitive and affordable technology for all performance requirements
The solution ATHLYZER has developed does not require expensive hardware or specialised knowledge, is intuitive to use, runs on any operating system and can be adapted to any level of performance. A mobile phone or tablet is all that is needed to record, edit and share images from competitions, matches or training sessions for collaborative evaluation. It is just as easy to mark players, draw running routes and add comments within the videos in still images.
 Athlyzer GmbH was founded as a spin-off from the Technical University of Darmstadt in 2017.