FIFA22 Pro Clubs - Even world champions rely on video analysis!
Doppelpass Digital GmbH and ATHLYZER GmbH enter into a Strategic Partnership in eSports / eFootball
Video analysis is now a standard feature of Bundesliga soccer clubs and soon FIFA gamers will also be able to use this tool to improve their team's performance. In the so-called Pro Clubs mode of the soccer simulation FIFA, up to 22 gamers at a time can control their own digital avatars on the virtual pitch and compete against each other in teams. Pro Clubs world champion Marcel "Fitzo" Fitzek is very pleased about this development: "With the possibility of establishing video analysis in eSports, we are opening another door to the professionalization of the gamer scene. It was obvious to use video sequences for tactical analysis and with the support of ATHLYZER we can now implement this professionally." On Twitch.tv, the first ATHYLZER video analysis shows will start in October, produced by esportmanager. Marcel will present the ATHLYZER software to a wide audience here as part of the highlight analyses of various Pro Clubs teams and matches.
ESB partner Doppelpass Digital GmbH takes care of eFootball as a team sport in Germany with its esport-manager.com brand. The Solingen-based company has developed various show and competition formats in this context and is now pleased to announce the conclusion of a strategic partnership with ATHLYZER GmbH.
ATHLYZER GmbH was created as a spin-off of the Technical University of Darmstadt in order to make video analysis usable for popular sports. Dr. Christoph Mickel holds a doctorate in exercise science and is CEO of this start-up in the sports tech industry. Together with his co-founders Dr. Gerrit Kollegger and Janos Koschwitz, both sports scientists and computer scientists, Mickel now wants to open a new chapter in the field of eSports. "Together with our partners from Doppelpass as well as the Pro Clubs World Champion Marcel Fitzek, we have developed specially tailored eSports license packages. We are convinced that the tactical behavior and team performance of Pro Clubs can be decisively improved through the use of video analysis," Mickel explains.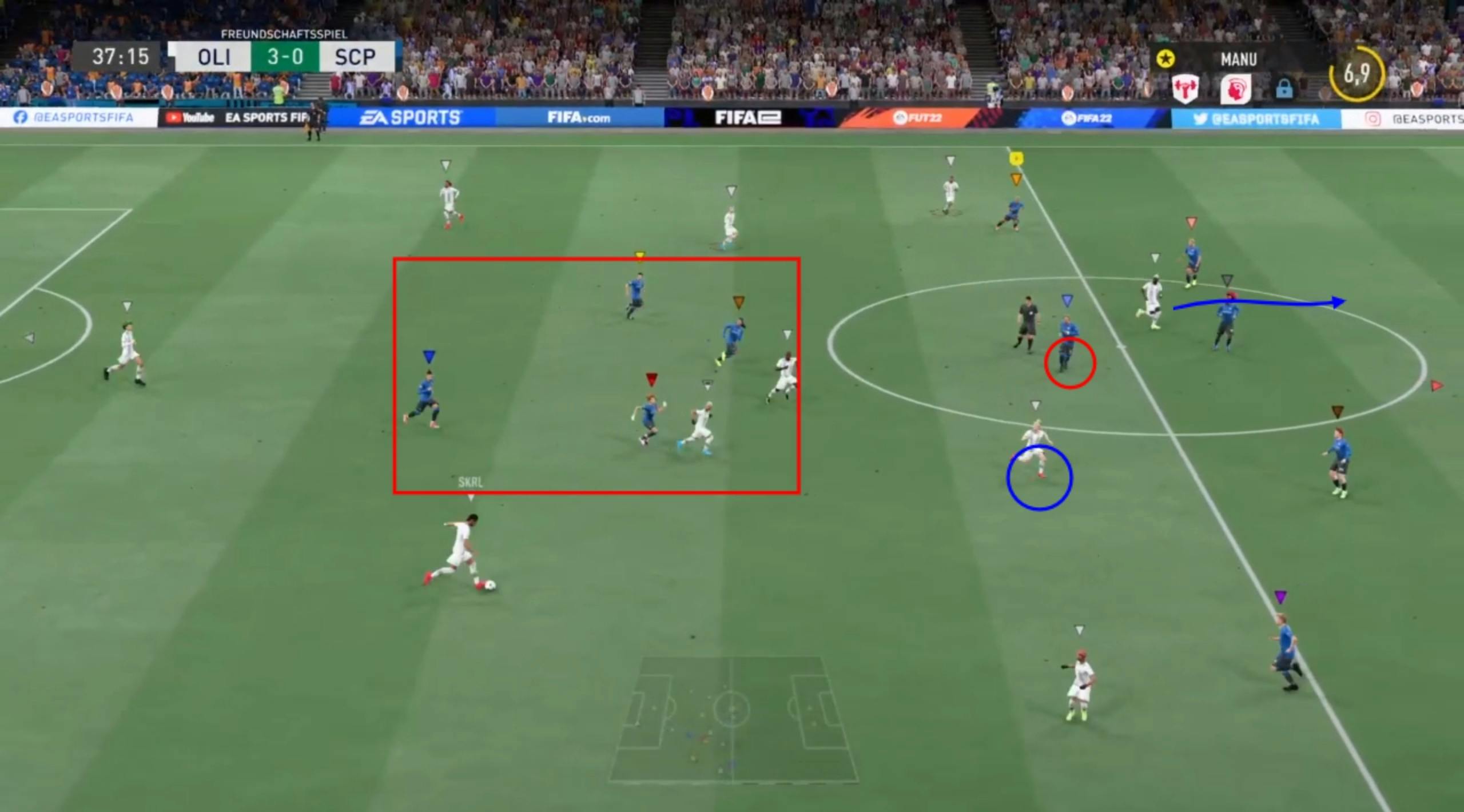 The special feature: ATHLYZER has thus further developed the first video analysis tool that can now also be used in the field of eSports. The software also works platform-independently and is cloud-based. The app is constantly being expanded, so there are plans to integrate a special feature that will help eSports clubs to market themselves even better via social media with the help of highlight videos.
For Patrick Baur, Managing Director of Doppelpass Digital, the strategic partnership is an important milestone in the development of eFootball as a team sport: "Today, the community is strongly divided into the casual gamers and the professional teams, who want strong competition in the game. However, we expect that in the future more soccer and sports clubs will join the mode and they will need good training conditions to improve. ATHLYZER's video analysis is a very important tool in this regard and will be used in live coaching sessions in the future and become part of a club management license for ambitious Pro Clubs teams, which we will offer from 2022."